Research & Development
At GYPTO PHARMA The Research and Development (R&D) process is a critical stage in drug development, to innovate and introduce new products that improved quality of life, and increase productivity of our customers.
GYPTO PHARMA researchers and analysts are constantly exploring new Pharmaceutical medicine that will yield actionable insights at every stage of the development of new targeted therapeutics.
The Research & Development provides the driving force behind our constant seek of products, guided by the principles of effective, Safe and Stable Products that are suitable for use in the local market or exported to other markets.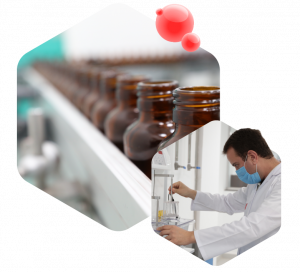 GYPTO PHARMA Research & Development laboratories are supplied with state-of-the-art equipment and instruments that simulate the production facility to assure smooth technology transfer to production.
Research & Development team includes highly talented and experienced professionals that are carefully selected seeking to achieve Consumer Satisfaction through introducing Innovative Products.
New products are carefully selected and reviewed by marketing and technical committees to assure the production of cost effective products that fulfill market needs.